Question from a reader:
I need help with a girl whom am seeking to restart our old relationship, please help me?
About mid-1999 we started a relationship which lasted for about a year. For my part, that was our first relationship then. Anyway, about April 2000 I left for Hungary to continue my education and she left for England and we still continued our relationship till after the easter season of 2001.
Before that, we kept in close contact. I visited her during the Christmas break of 2000 and must admit that was one of the best highlight of our relationship. However, early 2001 she wasn't replying my email messages as often as she used to which got me concerned. To make it worse, I was having a conversation with her on the internet and some guy all of a sudden was talking on her behalf.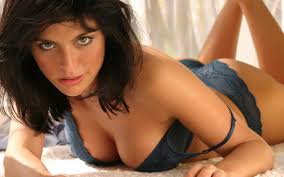 As a result of this, gave her a visit to spend the easter with her, but turned out that she wouldn't fancy me visiting her at home or calling her apartment. That made me come to the conclusion that she probably doesn't fancy me as she used to so I broke up with her(but very recently she told me on one of our phone calls that my judgement were wrong).
With that said, It has been almost four years since we've been separated without any calls or mails between each other. I have to say though I have had two relationship during our separation but it not like I had with her. We are now keeping in touch again and she has written stuffs like (I'm still thinking of you) in her emails, I for sure wouldn't mind starting all over again.  
By the way we are both students and we are both not financially fit at the moment to pay each other a visit.
Any advice on how to go about this far distance makeover.
__________________________
CARLOS XUMA ANSWERS:
Whoah there, nellie.
I understand all the history you've got with this girl, and that there may (or may NOT) be some feelings again that have come up, but the one thing you can't ignore is this – REALITY.
The REALITY is that you can't see each other in person. You told me you're students and you can't make the trips because of no money.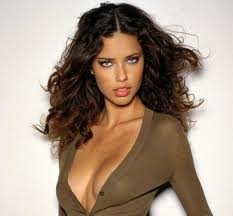 That right there seals your fate. You can't start up with her again through email or phone. No matter what the other gurus out there might say. You can't attract women or get a girlfriend when you're far apart. That's not what women want.
If you have no in-person contact, all you're going to do is work up your fever pitch about being with this girl until you do something foolish to relieve the pressure, like relocate, or start selling drugs to get her near you.
Until you get near her again, here's what you do: Get a girlfriend where you are!
Don't waste time waiting and hoping to get a woman that wasn't really all that great to begin with. Did you forget that she had her other boyfriend handling her emails to you? What a chicken-shit thing to do.
Remember this: The memory is always better than the reality. 
Stay Alpha,
Carlos Xuma