So I was looking around this morning online and I found this guy's personal ad. I've removed any incriminating evidence, but it serves to show you how NOT to create a personal ad. Take a look at this:
Mr. Nice Guy's personal ad
Hello there. I am looking for someone who has been through some stuff and has learned to appreciate life through experience. I am available for a number of things. Friendship is great. I do look forward to having a partner in my life. Not into drama or games AT ALL. I am very active. I love the outdoors, working out, yoga and nature. Kids are great too. Bye for now.
I'm a XX year old white man from xxxx. I consider my appearance to be very good looking. I am 5'10" tall with a cut build. I have brown hair, sky blue eyes and a fair complexion.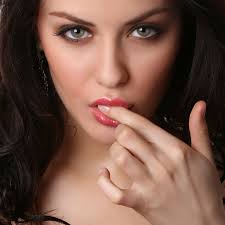 Essays
My ideal match:
mY IDEAL MATCH IS SOMEONE WHO HAS ENOUGH IN COMMON SO WE FEEL LIKE WE ARE SPEAKING A LANGUAGE WE CAN BOTH UNDERSTAND. lAUGHTER IS A BIG PLUS. aTTRACTION IS DEFINATELY IMPORTANT(ON SEVERAL LEVELS.
The ideal setting for a first date:
i WOULD LIKE TO GO FOR A HIKE IF THAT FEELS GOOD TO BOTH OF US OR MAYBE GO FOR A CUP OF TEA OR COFFEE. i THINK LOADING IT WITH ROMANCE OR EXPECTATIONS IS TOO MUCH ON THE FIRST DATE. i WOULD LIKE TO BE COMFORTABLE ENOUGH TO REALLY SHARE SOME PIECES OF WHO WE ARE.
Work:
mY WORK IS GOOD ENOUGH. i HAVE A VERY FRUITFUL BUSINESS. HOWEVER, I AM TRAINING IN SOME OTHER FIELDS THAT ARE CLOSER TO WHAT I WANT TO DO IN MY LIFE. I AM INTERESTED IN BODY,MIND SPIRIT WORK. NOT JUST NEW AGE HEALING. ASK IF YOU WOULD LIKE TO KNOW MORE ABOUT THIS.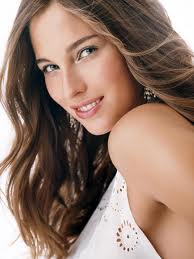 What I like to do when I'm not at work:
i EXERCISE. I AM TRAINING TO BE A YOGA TEACHER. I LOVE THE OUTDOORS AND IT'S MANY VARIATIONS. I AM A DAD. I HAVE A BEAUTIFUL BOY. I HAVE BEEN A SINGLE DAD FOR A LONG TIME.
Where I see myself two to five years from now:
I PLAN TO BE DOING WORK THAT MAKES ME SMILE MORE DAYS THAN NOT. I HOPE THAT I HAVE A PARTNER IN MY LIFE. FAMILY IS IMPORTANT TO ME. CONTINUING TO SLOW DOWN IS IMPORTANT TO ME.
If I could change one thing about myself:
PAY BILLS BEFORE THEY ARE IN PILES.
Final thoughts:
i DO NOT HAVE THE TECHNOLOGY TO PUT MY PICTURE ON HERE (I DON'T KNOW IF I WOULD ANYWAY} SO IF YOU WANT TO SEE WHAT I LOOK LIKE LET ME KNOW.
_____________
CARLOS XUMA:
Now, in case you haven't noticed, this ad screams "nice sensitive guy" from a mile away. In no way does he involve the reader in the passion of his life, or the excitement. I don't care if he likes Yoga or Monster Trucks. He's got to really stop saying "I" this and "I" that, and address what SHE is interested in.
This is the cardinal sin in 90% of all guy's personal ads online. They look like a third grade essay.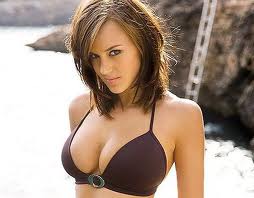 And, if you didn't know it, wouldn't you have guessed this to be a WOMAN's profile? Well, it's not. It's a man's.
So learn from this and start injecting some fierce emotional excitement in your personals.
Hell, start injecting it in your LIFE. And every time you meet a woman. THAT is what will move her. Not a lame profile.