QUESTION FROM A READER:
Hey Carlos,
About sending pics… what exactly do you mean "no nudes"? I recently photographed this amazing gal, semi – nude, but in a quite "artistic" way… just showing the back, no tits or anything. Does it qualify?
Also, it would be great if you'd post something on the "taking pictures" thing. I try to do it often, but my successes are some 50%. I know how to compliment a woman on her body (without actually telling her and being wimpy), and i get the results (photographic and otherwise), but i still think i miss something. I think that photos is a great tool we can use anytime. Of course, the photos are always "art". Doing some Photoshop work on them, black and white etc.
PS
Thanx for everything!
DH
Greece
______________________
CARLOS XUMA ANSWERS:
Well, let's say this – No naked boobies or butt or bush. (3 B's.) Everything else that's tasteful and won't get me an R-rating by the MPAA is fine by me.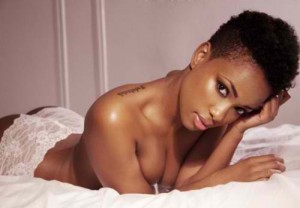 And if you're getting 50%, you're doing good. Most women are very sensitive about getting their picture taken.
Why?
BECAUSE PICTURES DON'T LIE!
Think about that for a minute or two.
Oh, and I just finished up an interview with Thundercat. I'll be sending you guys more info on how to get hold of it – along with some other great stuff – very soon.