I asked my "buddy" (Who will be known as "C" here) if she'd explain more about this guy at her work that the ladies enjoy. You'll be happy to know that it's not because he's a hottie...
Read what she has to say about Bret:
"Bret is a man who oozes confidence. I am not talking about that horrific, cocky, obscene strutting that some insecure men delude themselves into thinking is impressive. What I am speaking of, is a man whose character is clearly defined, in an unassuming, resolute manner.
Ya know the thing that's so refreshing about Bret is that he is the consummate gentleman. I love that he rushes ahead of me to open a door, or offers to give me his seat in a crowded meeting. Chivalry my friend, is alive and well!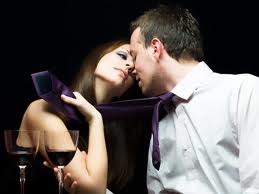 I ran into Bret today at the office and he came over to say hello. He looked me up and down and smiled. He often compliments me on how I look and today was no different.
Two things I notice when we chat, he is always attentive and he often stands fairly close to me. I wonder if he has used his 'charm' to compensate for his physical statue. He is a rather large man.
I would much rather be in his company than the tall, dark, handsome, arrogant, self absorbed jerk I had to deal with this week. I actually had to tell this guy that I would not conduct a multi-million dollar transaction with him because he was an arrogant jerk. What a waste!"
See? Women will actually avoid a guy who's good looking when he's got the wrong attitude… This, my friends, is where all of us players are going to take over the world.