Live... From Greece! It's the Carlos Xuma show...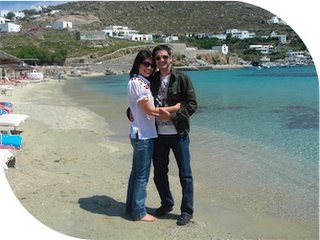 Hey, I just thought I'd drop you a line from here in wonderful Greece where I'm currently taking a little break from things before I start my next project - a little something on completing your game with approaching women.
It took a hellish 4+10+1 hour flight to get to Mykonos, one of the Greek islands... But now I'm here and LOVIN' IT! I'll be uploading some pictures for you from time to time, and I may even toss up a video podcast while I'm here...
If you're going to be in Santorini or Crete or Athens over the next 10 days, let me know and I'll tell you where to meet me for a drink...!
Stay Alpha and I'll talk to you soon...
- Carlos
alpha man | how to talk to women | approach women | dating advice for men