A Startling Fact About How To Get a Girlfriend...

HOW TO ASK A GIRL OUT ON A DATE
This question has to be one I hear most frequently from guys: "How do I ask a girl out on a date?"
The more general form of the question is usually, "Carlos, how do I get a girlfriend?"
But I know that they're secretly asking me "How do I get up the courage to ask a girl out?"

Why is it so difficult for so many guys to ask a girl out on a date?

Asking a woman out on a date is the most intimidating question a guy can ask a woman. It feels like you're putting your head up on the chopping block, giving yourself up for a woman's approval (or rejection.)
And then you wait for the axe to fall.

The answer to the big question "How to get a girlfriend" is deceptively simple. In fact, you'll probably shake your head when you hear it.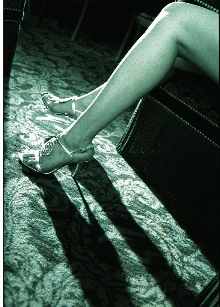 The answer is this:
STOP asking women out!
At least the way you have been up until now. Here are the reasons why:
First of all, when you ask a woman out, you're starting a program in a woman's head that says:
"He's romantically interested in me. That means dates, and awkward kisses, and possibly sex, and then a breakup like the last one. He'll add confusion and chaos to my life... I better not."
"Hmm. She's hot. I'd love to go ask her out on a date. But I have to go over and say something to her. What do I say to her to impress her? I don't have any clever pickup lines. Plus, she's with her friends, laughing and having a good time. She'd probably be turned off or angry if I interrupted her. She's probably not even my type. Hmmm. I think I'll wait and go talk to another woman who's easier to approach."
The second reason you don't want to ask a woman out is this: By asking her out on a date, you force her to have to figure out if she's attracted to you right then - at the moment you ask her out. She is required to figure out her interest level in YOU in just 30 seconds of knowing you.
It's like a car salesman whipping out a contract the second you walked on the lot. There still needs to be some interest here before she's going to take a risk with you. (File this under: "NOT How to Get a Girlfriend."
I see and hear this all the time: Guys who just pull up next to a woman and ask her for her number right there, or they'll ask her for a date at the red light.
Hey, he's got balls, but no brains to back it up.
You need to demonstrate some value before a woman will take a chance and make an investment.

You see, a woman doesn't want to lead a man on, but she also rarely knows right away if there's romantic interest. So she might say yes just to not hurt your feelings, knowing she can just ignore your call or flake later.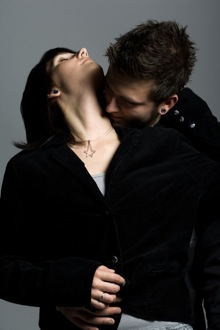 If you push her for an answer right away (which is how asking her out right then comes across to her) she'll probably say No - even if she's just not sure yet. You're forcing her hand rather than keeping her in the game.

Most women are NOT attracted to you immediately unless it's by your looks alone. If you rely on pure sex appeal to win you the one you want, you'll be relying on "luck." There's a much better way.

Don't move so fast on her. Be patient.